Sergio Garcia's shift to LIV Golf is not a secret kept from anyone in the world of Golf. Ever since the golfer made his move to PGA Tour's rival series, things have been changing at a fast pace for him. The golf world is evolving, and so is Garcia and his game.
ADVERTISEMENT
Article continues below this ad
Recently, Garcia was seen in a press conference, where he was asked an interesting question regarding LIV Golf and the fine that is being imposed on him by the DP Tour. What was more amazing, however, was his response to the same.
'Right now it's here' Sergio Garcia talks about his chances of playing on the Tour again
ADVERTISEMENT
Article continues below this ad
Sergio Garcia is one of the finest golfers. His skill at the game of golf is commendable. However, a lot has been changing in the life of the pro golfer ever since he made the shift to LIV Golf.
DIVE DEEPER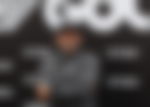 He has received a fine from the DP World Tour recently. This was after his withdrawal from the BMW PGA Championship at Wentworth.
In a recent interview, he was asked whether he thinks he would play on the Tour again or not. Sergio Garcia tackled the question very diplomatically and gave a balanced response. His opinion of what's ahead for him in the field of golf is what interests us the most.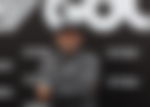 Sergio said, "I don't know. As of now, it doesn't look like it. But we'll see. At the end of the day, I want to play where people want me, where people are excited to have me, and where I feel like I'm welcome and loved. Right now that's here, that's at LIV, and I'm very excited about that."
The pro golfer talked about how he would want to play wherever his fans would want to see him. As the situation permits as of now, that's Garcia playing on the LIV Golf series.
Garcia and his thoughts about how LIV is for young players
The interesting question Garcia was asked was about his perspective on how LIV is paving a path for younger players to be able to get some experience and play without worrying about the money.
ADVERTISEMENT
Article continues below this ad
Clearly, this was not the case before, a lot has changed. Earlier, young professionals had to pay their way through the journey. This resulted to be a financial burden on these young talents.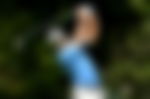 Garcia was quick to answer this 'great' question. He said, "I think this is a great path. I was fortunate because I had a really good amateur career. I had a couple of decent contracts when I came out. But still, you have to perform every single week, and if you don't, look what happened to Justin Rose."
ADVERTISEMENT
Article continues below this ad
The pro golfer continued, "To be able to come out here with good talent and show what they can really do without having to be super intense if I don't make the cut this week. I think it's huge. LIV Golf has given us that chance, and super proud that we have one of them on our team and already a winner. It's amazing."