The golf world knows the strong bond between Tiger Woods and Rory McIlroy. They have been on the PGA Tour since they turned pro and have defended it, showcasing their loyalty. However, Greg Norman did not think so in 2012. The rivalry between LIV and the PGA tour takes a new turn every day, and Woods has always stood firm on his decision to be loyal to the tour.
ADVERTISEMENT
Article continues below this ad
The European tour member McIlroy has also shown his faith towards the PGA tour and joined hands with the former no. 1 to develop a venture. They will officially launch TGL in 2024, another stamp on the duo's friendship. However, according to Norman, Woods was afraid of McIlroy in 2012. Now the question is, why would someone say that?
ADVERTISEMENT
Article continues below this ad
Was Rory McIlroy a threat to Tiger Woods?
LIV commissioner Greg norman told Fox Sports' Robert Lusetich in 2012 that the skilled McIlroy had intimidated Woods. Norman added that according to the former no.1, he felt his time is up, which was very typical after the 15-year cycle. However, the CJ Cup winner did not feel the same about Woods.
DIVE DEEPER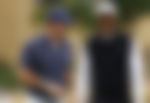 McIlroy clarified that Woods never had to be intimidated by a golfer who had just started. Woods was already a legend and there is no way the European tour member would threaten him. The Irish golfer said, "How can I intimidate Tiger Woods? I mean, the guy's got 70-whatever (74) PGA tour wins, 14 majors."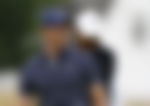 The current number one golfer also added that he had no idea why Norman would say such a thing. He could not wrap his head around why a 23-year-old golfer would be a threat to the world-famous legendary golfer who had registered multiple wins under his name.
ADVERTISEMENT
Article continues below this ad
What Norman said was impossible, and it was not valid. He said, "It's just not possible. I don't know where he (Norman) got that from, but it's not true."
What did McIlroy think of Woods?
The current no.1 was in awe of the former no.1. All the achievements of the GOAT mesmerized him. The reporter flipped the question, and the CJ cup winner was asked if Woods intimidated him. McIlroy, the pro, had the finest answer. He said threatened was not the right word here. It was more of a respect.
ADVERTISEMENT
Article continues below this ad
Watch this story- Tiger Woods, Derek Jeter, and Roger Federer Put on Heels in an Amusing Commercial in 2009

What are your thoughts on the comments of McIlroy and Norman? Let us know your views in the comment section.