26-year-old, Will Zalatoris, is still getting to grips with the daily life of a golfer on the PGA Tour. He finished second in his debut Major Championship at the Masters Tournament last year. Will has earned more than $10 million in career prize money so far and has already taken some crucial financial advice, thanks to the money-saving hacks of NFL icon, Rob Gronkowski.
ADVERTISEMENT
Article continues below this ad
Zalatoris explains his money-saving rule, learned from Rob Gronkowski
ADVERTISEMENT
Article continues below this ad
The 2020-21 PGA Tour Rookie of the Year explained his thought process for finance handling in an interaction with Graham Bensinger in the latter's talk show. When asked about his methods of spending wisely, Zalatoris quoted Gronkowski's approach and how it helped him save money.
"Something I loved about Gronkowski was he lives off his endorsement money and saves all of his NFL contracts," he said. "I don't live by that strictly, but I try to do a really good job of that. I think what I do off the golf course allows me to live very comfortably and everything that I make on the golf course is almost set for retirement."
Zalatoris' future plans & Gronkowski's financial hack
The World No. 7 also has plans on continuing his money-saving process for the future. "If you think of all the money we make, there's no guarantee that I'm going to play for the next 10-12 years," he said.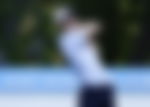 Zalatoris also mentioned how he and his partner would cook six days a week and be terrible at dates, which saves up a lot of money. "We're just like being normal people," he said.
ADVERTISEMENT
Article continues below this ad
For the unversed, Rob Gronkowski is a recently retired footballer who last played for the Tampa Bay Buccaneers. Despite possessing a party-animal mentality throughout his career, Gronkowski saved up a lot of money for his retirement.
ADVERTISEMENT
Article continues below this ad
The money hack? The 33-year-old used his endorsement money to blow off his wildlife, but didn't use a single penny from his massive NFL contracts to fund his life off the field. Gronkowski penned down his rules in his book: 'It's Good to Be Gronk', in which he revealed how he didn't touch his signing on and contract fee and lived through his marketing money.