Phil Mickelson might have been one of the most loved golfers on the PGA Tour. His fans used to adore the 6-time major champion and admire his golfing and his social skills. However, it is not likely the case after he joined the much controversial LIV Golf Invitational Seriessponsored by PIF, a Saudi-based wealth fund.
ADVERTISEMENT
Article continues below this ad
The 52-year-old played his last event on the first day of the LIV Series' final event held in Miami. Since his team, HY Flyers GC, couldn't find huge success in the quarterfinalsthey were not qualified to play in the last two rounds of the league.
ADVERTISEMENT
Article continues below this ad
However, the golfer found a way to be included in the Series' final day as a commentator. Mickelson was the first to share the news with his fans. Although he would have expected support from his fans, such was not the response he received from Twitter users.
Fans' reaction to Phil Mickelson commentating at the Miami LIV Series event
"Played a little golf with my man Peter Tunney at The Grove," Mickelson tweeted on Sunday before the LIV Golf Invitational Series final. "And now I'm off to talk golf at Doral with a small commentating cameo. Hope you enjoy."
DIVE DEEPER
Soon after he posted this post on Twitter, people started to pour out their thoughts on the matter.
Forgot to unfollow this old amateur golfer. Fixed.

— Jamie Lewis (@infosecfun1) October 30, 2022
Can you just go away already? TIGER is the GOAT and has shown what growing the game really looks like. You've only grown your wallet.

— John Rightway (@LovelandJ0hn) October 30, 2022
I have been a big fan for 30 yrs. I am disappointed with your alignment with Greg Norman, the lowest human being to play professional golf and the corrupt Saudi government. I realize you have your reasons but they have not been articulated in your normal excellent candid manner.

— Baseball Geek (@parall18) October 30, 2022
Phil's new book coming Nov. 1 – "How to Singlehandedly Trash an Adoring Fanbase"

— Jim Seal (@FeelingGood40) October 30, 2022
Sadly you are no longer a "role model" …not even for your children. Instead you have taught your kids to overlook any type of corruption…as long as it lines the pockets.

— Evelyn Mallett (@BlondyEv) October 30, 2022
I'm sure the 50 ppl watching the live stream will love your commentary Phil!

— Great Odin's Raven (@OdinsRaven2) October 30, 2022
Phil I'm a huge fan. I'd love to see you compete seriously again

— Tom (@tpcichon) October 30, 2022
Sellout. Is there a LIV Senior Tour? Maybe you can win there.

— Michael Imbasciani (@MJI10) October 30, 2022
Many believe that the LIV Golf Series is nothing but a showcase event. They don't consider it as prestigious as the PGA or DP World Tours-sanctioned tournaments. Therefore, the majority of the comments reflected on how the fans don't approve of the 6-time major champion playing for the Saudi-backed league.
Enjoy Phil. Great match with Cam. Such excitement of a Friday round never witness before in professional golf. A milestone

— Brian Eleazer (@BrianEleazer) October 30, 2022
Good run against Cam Smith. Hard fought match was fun to watch 👍

— Riley Ruby (@RileyRuby2) October 30, 2022
Great hard fought round with Cam. Next year looks very promising. Love it when your behind the mic!

— joan (@J58golf) October 30, 2022
Whatever YOU do is fine with me. Keep on keeping on.

— Patricia Harris (@thepatricia1) October 30, 2022
Notably, some loyal fans still stayed by Mickelson and supported and cheered him up for his role as a commentator. Their responses might have relieved the golfer while going through the otherwise negative comment section.
Who won the massive $16 million payout at the final LIV Series team event?
ADVERTISEMENT
Article continues below this ad
Four teams, Dustin Johnson's 4 Aces, Cameron Smith's Punch, Brooks Koepka's Smash, and Louis Oosthuizen's Stinger, competed against each other in the LIV finals on Friday. The Trump National Doral's Blue Monster course offered $50 million purse money for the field and $16 million for the winning team.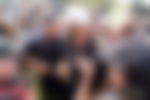 After an intense team battle, 4 Aces won the final with an overall of 7-under 281. Notably, each member of the team won $4 million by winning the team event.
ADVERTISEMENT
Article continues below this ad
Mickelson made his debut as a LIV commentator. Like someone mentioned through the Twitter comment section, do you think it is time for him to look for other alternative careers?
Watch This Story: Golf World Disagrees With Phil Mickelson Over Latest LIV Golf Comments