Sometimes, when people want to feel lucky, they could try and buy a lottery ticket. Of course, one has to wonder where is the NASCAR connection with the lottery. It isn't that the races are so unpredictable that they become a lottery, but this is a literal one. As it turned out, on October 17th, a North Carolina man won the Cash 5 lottery after purchasing three $1 tickets. This earned him a cool $235,001, and he had the late great Dale Earnhardt to thank.
ADVERTISEMENT
Article continues below this ad
63-year-old Luther Dowdy was marking his first-ever foray into the lottery arena when he lucked out handsomely. The Lincolnton native was absolutely thrilled to receive such a great reward as a first-timer. He said, "It was the first time I've ever played Cash 5. I chose Quick Pick three times for Dale Earnhardt. Now I might be able to retire at the end of this year."
DIVE DEEPER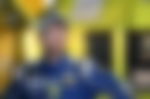 ADVERTISEMENT
Article continues below this ad
How much did the Dale Earnhardt fan win in the lottery?
Although Dowdy officially won $235,001, it was obviously subjected to taxes. In the end, he was able to walk away with a hefty sum of $166,875. The North Carolina resident also revealed that he will be putting his winnings to good use. To be precise, he plans to pay off his mortgage and help out one of his next-door neighbors with the money.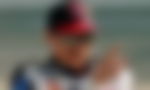 Coming back to the subject of NASCAR, this weekend is the Cup race at Homestead-Miami. This race offers the remaining Playoff drivers a chance to join Joey Logano in the Championship 4. Undoubtedly, the pressure will be on the seven drivers to try to win the race, so that they guarantee a berth. Even if one of them does not win, there will be one race remaining until the season finale at the Phoenix Raceway.
WATCH THIS STORY: Dale Earnhardt Jr. Argues Why Richard Childress Left the Door Open for a Michael Jordan Swoop When It Comes to Tyler Reddick