EDITOR'S NOTE: This is the final of a four-part series on Bill and Randy Mulkey and the cultish craze known as "Mulkeymania."
As the wrestling business began to change in the late '80s, the Mulkeys found themselves working more independent shows.
On the verge of bankruptcy, Jim Crockett sold the venerable Crockett Promotions to media mogul Ted Turner in November 1988, and the company would ultimately be rebranded World Championship Wrestling.
"They started bringing in bigger names. We never were under contract. We were in a verbal handshake for what we were doing. They got people in there with big money and big pockets. The business was changing," laments Randy Mulkey.
The Mulkeys' full-time career as a team spanned only seven years — from 1984 to 1991 — although Bill continued to work independents throughout the '90s, doing spot shows for Jerry Grey, Jerry Blackwell, Tommy Rich and others. Sometimes, though, the paltry payoffs barely covered gas expenses.
But that was OK. The brothers would leave an indelible mark on the business, one that would live on well beyond their years in the ring.
"No joke, 'Mulkeymania' was a real thing in North Carolina," declared the late Bobby Eaton.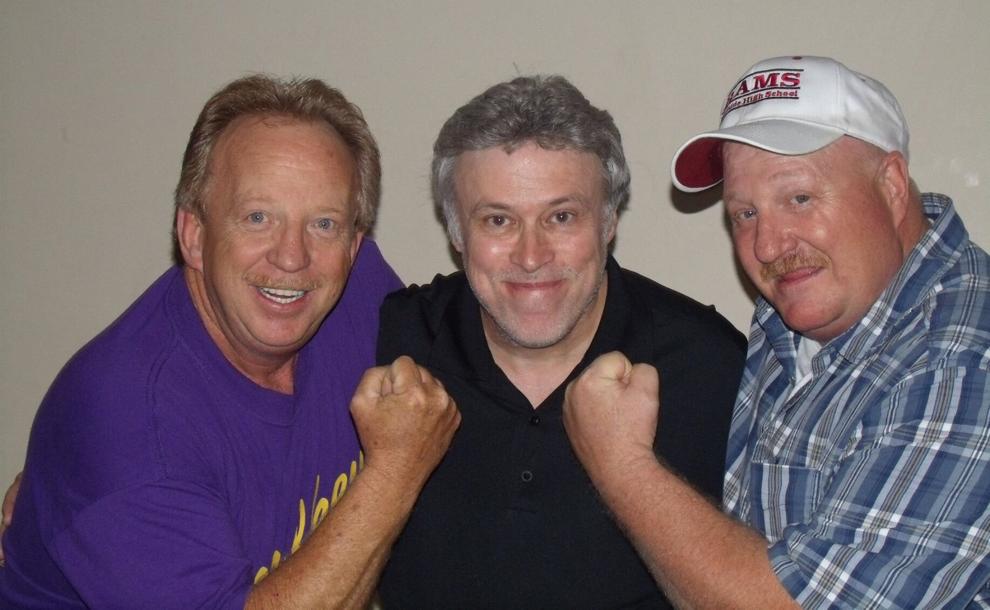 "The fame and the fortune … if it came, it came. But we made a decent living doing it," smiles Randy.
Big bumps took toll
Fortunately enough, says Randy Mulkey, he was never seriously injured in the ring. But the bumps he took on a regular basis would begin to take their toll in later years.
"Everything just hit me after the business. I guess I was just too dumb to realize the aches and pains that were going on. My back and my neck just hurt so bad," he said. "I really didn't know what it was until I turned 45 and thought I was having a heart attack. Come to find out it was nerve damage in my neck."
During their heyday in the wrestling business, Randy admits he sometimes had to numb his body to disguise the pain.
"Back then we were running around like the rest of the guys. We were living the rock star life. It was crazy back then. I ain't gonna lie to you, we were doped up and weren't feeling any pain, but we didn't really know what we were doing to our bodies," he said. "If anybody said they weren't doing it, they were telling you a damn lie. It was wide open."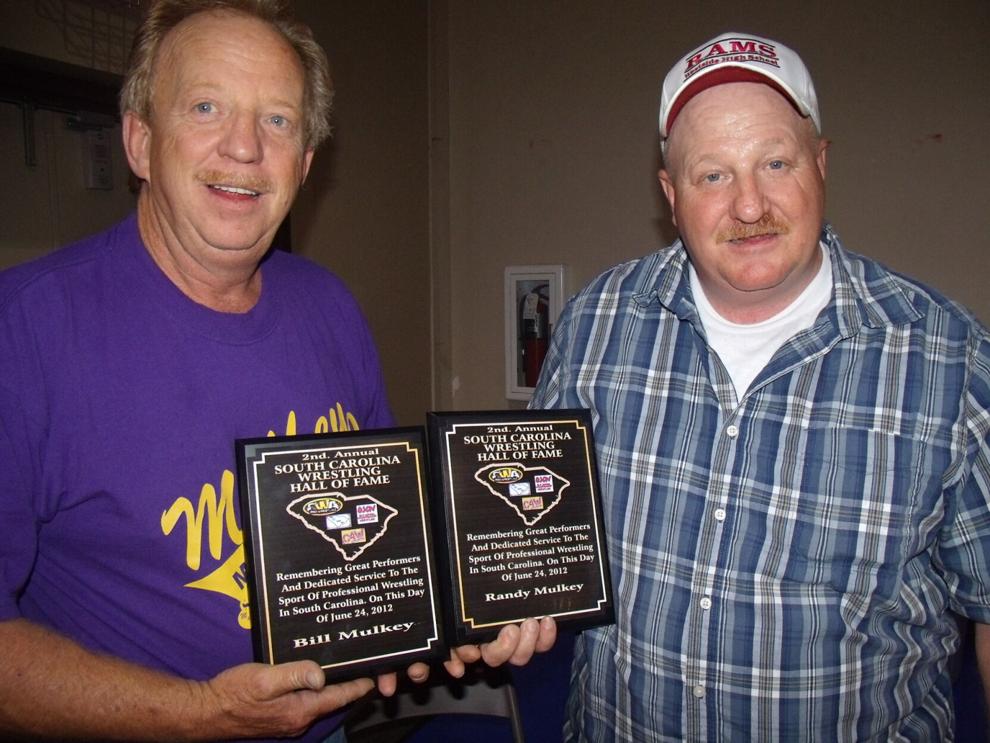 Randy, now 58, operated his own business and did some more construction work after leaving the ring. He ran a trucking company for nearly eight years, operating nine trucks, and for the next decade drove 18-wheelers.
He was in Manhattan when the Twin Towers at the World Trade Center came down.
"I decided then that I was done with trucking," at least running his own business, says Mulkey, who later went to work for an independent trucking service. "I didn't have to worry about anybody, I only had to worry about myself."
All the years of trucking, though, had done further damage to his body. Two knee replacements and five back surgeries later, Mulkey faces more time under the knife.
"I'm fused together in my lower back from L1 to S3. It's unusual for anyone to get fused together from S1 to S3 because that's your tailbone," he said. "Mine was shattered so much they had to fuse it together like that. My neck is fused together from L3 to L7 with plates and two rods.
"I had a complete rotator cuff repair on the right arm. The left arm needs to be done, but I went through so much with my right arm I'm not going to do my left arm. It's just one of those things."
Their last match together was 15 years ago at an NWA Legends Fanfest in Charlotte against George South and son George South Jr.
"I didn't do anything. Bill took the bumps," says Randy, who is now one hundred percent disabled. "I can't ever take a bump again. That's one thing I can't ever do."
The Mulkeys' devotion to putting their bodies on the line was not lost on their audience.
"Amazing they can even walk after the punishment I saw them take over the years," remarked one fan.
'Did our job well'
Looking back, Randy Mulkey says it was the thrill of a lifetime to work with some of the biggest stars in the business, entertain fans and make a living at it.
"Traveling around the world at 18 and 19 years old … to drive and make money and get paid. We did what we wanted to do. That's the best thing I've ever done," he said.
Brother Bill also says he'd do it all over again. But, he adds, he'd be a smarter negotiator.
"If I had known more about the business as I do now, it probably would have been a whole lot better. We'd negotiate and have contracts and guaranteed money," he said. ".We kind of took what was dealt to us at that time. These guys are writing their own tickets today. But we enjoyed it. We knew what our job was and what they wanted out of us.
"We weren't big muscular guys. We kind of ad-libbed as we went and took what we got. But we knew what was expected of us. And we did our job well."
And that job was making other stars look even better.
"The Road Warriors would actually argue over who got us on TV," says Bill. "They made a deal that they would not work on TV for a good while. They had to tote everybody else that they threw in there with them. That's not what they wanted.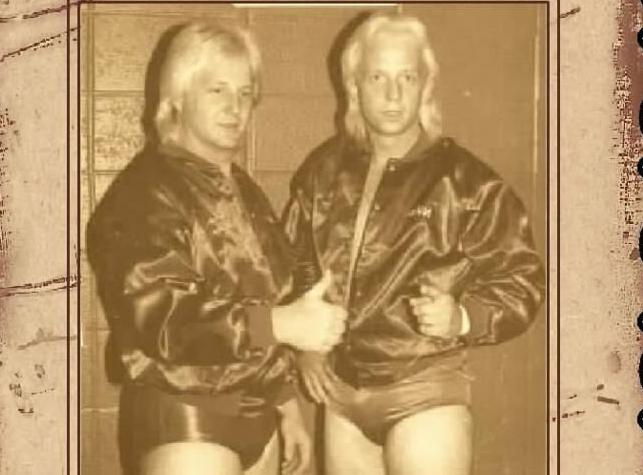 "When we went up against The Road Warriors, we actually got paid. There was a big blow-up at TBS. Hawk and Animal told Dusty (Rhodes) that if they didn't go against us on TV, that they would not be working the TV program. Furthermore, when they worked us, we could have their TV money. Back then you only got paid about 50 or 75 dollars to do TV. The real money was in the big arenas where they pulled the money in."
'Still kicking'
Bill Mulkey has covered considerable ground in his life after wrestling.
A resident of Hickory, N.C., for the past 17 years, the 62-year-old Mulkey has found ample employment in the construction field and restaurant and bar management. He worked for FedEx the past 10 years, but recently went back into maintenance, managing an apartment complex.
Retirement, he jokes, doesn't seem to be in the cards anytime in the near future.
"When my 10 toes stand up and throw dirt in my face, that'll be my retirement," he said.
Like younger brother Randy, Bill says he escaped the business without suffering any major injuries.
"I broke my ankle, broke my wrist, dislocated my shoulder, cracked my jaw. Just little bumps and blunders," he said.
He also took a nasty bump thanks to a "Bubba Slam" from the late Big Bubba Rogers (Ray Traylor) in Atlanta.
"My hand slipped off his arm and I went down and caught my neck. They thought I might have broken my neck for a while. It blacked me out," he recalled.
Fortunately, he says, everything came out OK and there was nothing major: "It snapped my neck but it didn't break anything."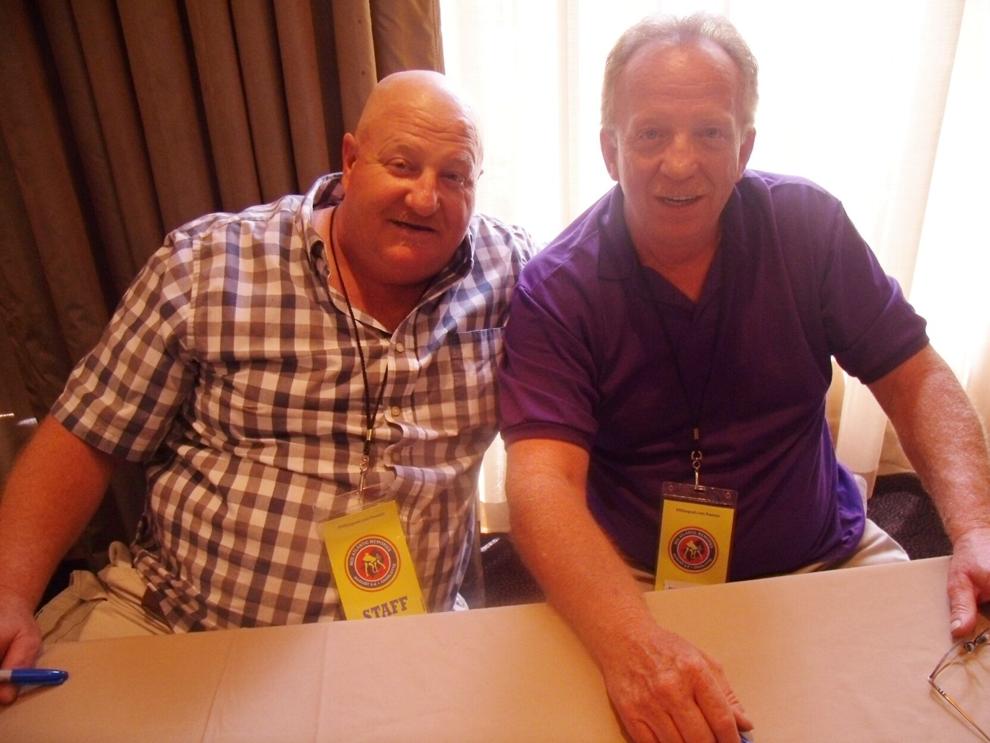 But, also like his brother, Bill has experienced some physical setbacks in recent years.
He suffered a heart attack shortly after his second battle with COVID-19 earlier this year.
"I had it (COVID) back before they ever knew what it was," says Bill. "I also got it the week after I had my heart attack. The first time it was pretty rough. But the second go-round it wasn't bad, bad. But I had all that other stuff on top of that.
"Had the heart attack, had the stent put in, and they put me in ICU. Then about a week after I got out of ICU, I got sick, went back, and they found out that I had COVID. I probably got it from the ICU with all the other COVID patients."
Bill Mulkey also underwent four different surgeries due to kidney problems and another surgery to repair three aneurysms on his lower aorta.
"For about four months there I had a pretty rough road. It was scary," he said.
In true Mulkey fashion, he persevered and continued to work despite the health ordeals.
"I worked between my surgeries. I'm back to working full-time. It's day to day, and I'm just trying to get my strength back. But I'm still kicking and carrying on," he said.
Bill Mulkey still does occasional independent spots and meet-and-greets. He misses "the old days" and the interaction with his colleagues and fans.
"Back then it was more good times," he says. "Everybody was more sociable. You had a lot of camaraderie among the guys, riding the roads with different ones. It made it more interesting for sure. I guess you say it was more fun. We went a lot of places, seen a lot of people."
There was, of course, a lot of good-natured ribbing along the way.
"It would be nothing riding down the road going to a show, and a van pulls up beside you, the side door comes open, and somebody has egged the crap out of your car," he said. "It's the other guys in the vehicle. Everyone was always playing jokes and pulling ribs."
Missed opportunity?
"I guess me and Randy's biggest downfall was not working with Burt Reynolds and Hal Needham," says Bill, referring to the late acclaimed actor and the late famous stuntman and film director.
"They were going to shoot some TV commercials for the Great American Bash. Stuff like barroom brawls, and they wanted us to do the bumps and the stunts."
Reynolds and Needham had been good friends with TBS founder and owner Ted Turner, and were frequent guests at the SuperStation, recalls Bill.
Reynolds, who frequently collaborated with Needham in films involving fast cars, such as "Smokey and the Bandit," "The Cannonball Run" and "Stroker Ace," discussed the possibility of the Mulkeys going to work for them doing stunts.
"But, naw, we wanted to be wrestlers," Mulkey laughs. "I guess we were fools at that time. We should have gone to work for them."
Acknowledging that the money would have been considerably better than what they earned taking big bumps in a wrestling ring or, worse yet, on a concrete floor, Mulkey pauses for a few seconds before amending his previous statement.
"I guess I wouldn't take anything for my experience. The people I met along the way, the places I got to see. I just wouldn't trade it," he said.
And where would "Mulkeymania" be today?
"That is true … that is true."
And just as long as Jim Cornette never asks for royalties, Bill Mulkey chuckles.
"Good thing he didn't. He'd been just as broke as we are!"
Mike Mooneyham at bymikemooneyham@gmail.com, or follow him on Twitter at @ByMikeMooneyham and on Facebook at Facebook.com/MikeMooneyham. His latest book — "Final Bell" — is now available at https://evepostbooks.com and on Amazon.com
Did you know that …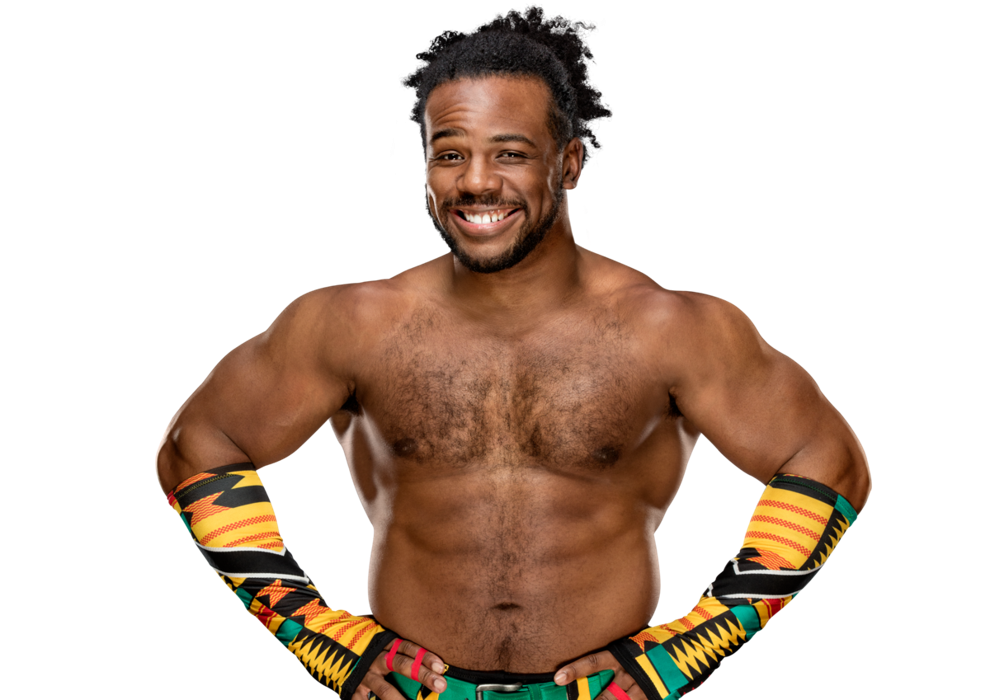 WWE performer Xavier Woods graduated from Furman University in Greenville. S.C., in 2008 with a master's degree in psychology and a bachelor's degree in philosophy.
Woods, whose real name is Austin Watson, also has a Ph.D. in educational psychology from Capella University in Minneapolis, Minn.
On this date …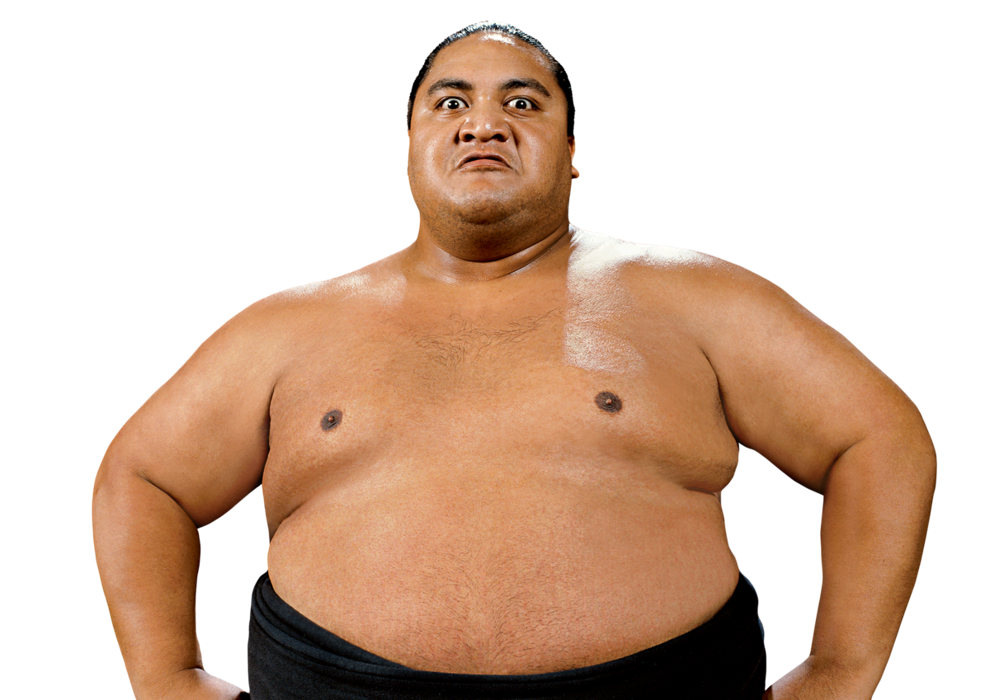 Twenty-two years ago today on this date (Oct. 23, 2000): Former two-time WWF world champion and WWE Hall of Famer Yokozuna passed away at the age of 34.
The 600-pound Yokozuna (Rodney Anoa'i) died in his sleep from pulmonary edema (fluid in the lungs) in his hotel room in Liverpool, England, while he was on an independent wrestling tour in Europe.
Photo of the Week