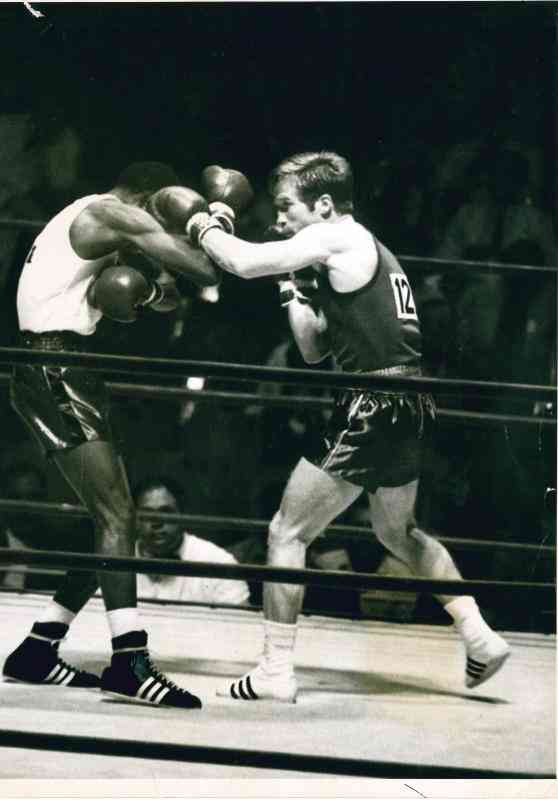 Kenyan boxing fraternity is in mourning following the death of legendary boxer Philip Waruinge.
Waruinge, who was among the boxers to be inducted into the Hall of Fame, died in his sleep at 2am on October 19, 2022, just a few hours before Mashujaa Day.
He passed on in his home in Lanet, Nakuru City.
Born in Murang'a County in 1945, Waruinge who was the first African featherweight boxer to win three consecutive gold medals in African Boxing Championships in 1964, 1966 and 1968 is a product of Nakuru Amateur Boxing Club, the cradle of Kenya's boxing.
The loss of Waruinge has brought the boxing fraternity into sudden mourning. For a long time, Waruinge has been ailing and has been in and out of hospital several times before he met his death two days ago.
His son Andrew Waruinge, the third born in a family of four children, was in a somber mood when he broke the news of the demise of his father.
"He has had a problem with his left arm for some time which we thought was not serious but when the pain persisted, we took him to hospital. The left arm became numb. Later, the doctors told us our dad had neck complications before he died,"Andrew told Standard Sports.
Andrew has two sisters, Suzie and Nancy together with his brother Tom who is based in Japan. Tom is also a former international boxer.
His death comes 34 years after the death of another legendary boxer the late Robert Wangila Napunyi, the first African boxer to win a gold medal at the Olympics in the 1988 Seoul Olympics in South Korea.
Fondly known as 'Nakayama' as a professional boxer in Japan, Waruinge is also famed for clinching two gold medals in the 1966 and 1970 Commonwealth Games in Kingston, Jamaica and Edinburg, Scotland respectively, all in the featherweight division.
"As a federation, we are shocked with the demise of Waruinge as we condole together with his family at a time we celebrate Mashujaa Day. He was one of them (Mashujaa)," said Boxing Federation of Kenya first vice president Isaac Mbote who is also Nakuru County BFK chairman.
In his first international assignment, Waruinge featured in the 1962 African Championships in Cairo, Egypt but did not get into the medal bracket.
As he participated in the international championships, he was the first Kenyan to win an Olympic medal with a bronze in the featherweight at the 1968 Mexico City Summer Games.
He followed it up with a silver medal at the 1972 Munich Olympics in Germany where his younger brother Sammy Mbugua won a bronze medal in the lightweight.