Earlier this year, NASCAR fans were thrilled when news broke that the North Wilkesboro Speedway was returning. We all have Dale Earnhardt Jr to thank, as he worked tirelessly to restore the track. Recently, the speedway began selling tickets for the upcoming race, which will be a Cup Series All-Star event.
ADVERTISEMENT
Article continues below this ad
In an incredible bit of news, the grandstand weekend packages have sold out already. Safe to say, the anticipation for a race at the classic NASCAR track is very high. There has not been a NASCAR Cup race at the track since 1996, so it is returning after a 26-year absence.
DIVE DEEPER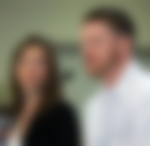 ADVERTISEMENT
Article continues below this ad
How did fans react to the news after the efforts of Dale Earnhardt Jr?
To be honest, the response was rather mixed, with so many people eagerly waiting for the race, and others a little annoyed. One person was eager to return to the track where they watched their first-ever NASCAR race.  Others said that getting their ticket was the best news they ever received. Finally, one fan declared that they had been waiting for this for 27 years.
I've waited 27 years for this…can't wait to have a new ticket to be put next to my 1996 Tyson Holly Farms 400 one. I hope the track sticks around, I think we're all in for something truly special.

— hotrod2001 (@2001_hotrod) November 2, 2022
However, not all of the responses were overly positive, as some of them critiqued the lack of seats. So according to them, it was easy to fill up the seats. Others were hoping to see the North Wilkesboro Speedway feature as a regular in all three categories. Some people even suggested that NASCAR was trying to test the market.
Easy to sell out a place with hardly any seats…

— Allen K Rice (@KKeithrice) November 2, 2022
Not surprised that the Allstar Race is sold out at North Wilkesboro Speedway. But what is #NASCAR waiting for? North Wilkesboro Speedway needs to be a regularly scheduled race in all three series of NASCAR.

— John (@paw54476) November 2, 2022
Got to test the market to see if people will show f
Up and how the racing goes

— Sean Aka SLUDDY14 TL 50 (@PokeGoFan1979) November 2, 2022
ADVERTISEMENT
Article continues below this ad
It'll look just as good on my tv at home 👍🏼

— Jason Dean (@the_jason_dean) November 2, 2022
ADVERTISEMENT
Article continues below this ad
Finally, a few people said that it would be far better to watch the race in the comfort of their own homes. At the end of the day, everyone is excited to see the race return to the iconic track. One thing is for sure, the 2023 NASCAR season cannot come soon enough, especially with more surprises in store for the fans.
WATCH THIS STORY: "My Girlfriend & I Were Going Through a Breakup" – Bubba Wallace Explained His Depression Revelation, Made on Dale Jr's Podcast, in 2020