Only a few fighters can boast claim to winning two major titles and Luke Rockhold is among those very few. The former middleweight fighter last competed at UFC 278 and lost the co-main event fight against Paulo Costa. The former UFC and Strikeforce champion in a recent interview discussed his retirement fight and how Costa kept breaking his nose.
ADVERTISEMENT
Article continues below this ad
The fight, however, became a rage among MMA fans as Luke Rockhold smeared his bloody face on Costa's mouth during one of the takedowns. Afterward, in his post-fight interview, the California-born fighter shocked the MMA world as he announced his retirement.
ADVERTISEMENT
Article continues below this ad
Luke Rockholdin an interview with MMA Junkie Radio, talked about his retirement and the comeback fight, if possible. He further detailed his unanimous decision loss against the Borrachinha.
What did Luke Rockhold say about his nose?
Rockhold described his nose-breaking incident during the fight and how Paulo Costa gave the former champ a run for his money. He said, "Put my hand away, he [Paulo Costa] kept breaking my nose. I was just like f*****g cu*t. He broke my nose. First punch, then he took me down right after he broke my nose."
Rockhold recalled that his equilibrium was off and he was not able to process what was going on. Further, he admitted that he couldn't "really grapple and hold on."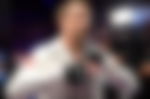 The 37-year-old fighter continued and detailed that he was trying to find himself. "Why am I not been working right now? What's wrong with my body?", he added.
However, getting his back off the floor wasn't enough to escape from his painful experience as the Brazilian still targeted his nose, whether on the mat or on the feet. Luke Rockhold recounted, "He [Paulo Costa] kept punching me in the f*****g nose. Kept breaking my nose every time."
DIVE DEEPER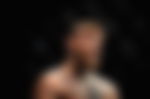 The former Strikeforce champion added further that his nose would shift with every hit. Rockhold hence laid a statement of frustration after constant similar attacks. "I'd be like, stay over there dude. I'm f*****g tired."
Maybe it was this moment of frustration that had pushed his physical body limits, but he never gave up and kept fighting till the last bell rang.
ADVERTISEMENT
Article continues below this ad
Lastly, he concluded, "Fight is a fight, man. It's the beautiful thing about it."
In one of the most notable moments of the fights, Rockhold smeared his blood over Paulo Costa's mouth. Likewise, The UFC commentator Joe Rogan aptly called the action "so like Luke Rockhold."
While Luke Rockhold has declared retirement, there is no dispute about his legacy. He ended his professional career with an impressive record of 16-6.
ADVERTISEMENT
Article continues below this ad
What do you think of this inside-the-ring story? Do you feel that Luke Rockhold has retired as one of the most notable middleweight fighters in UFC history? Let us know in the comments below.
Watch this story: Luke Rockhold being socially awkward