The inaugural LIV Golf Series has to come to an end. While many displayed a deaf ear to the league's proceedings, the chatter around LIV was deafening. One of the major highlights was its lucrative contracts that drove golfers to switch sides. At the conclusion of its events, let's take a closer look at how much LIV pros earned compared to their PGA Tour career earnings.
ADVERTISEMENT
Article continues below this ad
Dustin Johnson romps home as the highest earner
ADVERTISEMENT
Article continues below this ad
The former World No.1 was arguably one of the best golfers across the LIV Golf Series. Captaining the 4 Aces team to the summit, Johnson displayed extraordinary skill combined with leadership and calm to pocket the biggest prize money of any golfer.
He took home $35,637,767 in the eight events this season. Johnson received around $10 million and $7 million in individual and team prize money, respectively. On the account of his stellar performance, the 38-year-old was awarded an additional $18 million bonus for winning the individual title. In comparison, he earned $74,897,059 in 15 years on the PGA Tour.
Johnson had a terrific debut season, becoming an early poster boy for the Saudi-backed series. He finished under the top 10 in all but one LIV event. His performances merited an invitational victory, which finally transpired at the Boston event in early September.
Additionally, the prize money means Johnson captured the triple crown of topping the money leaders' list and winning the individual championship and team championship. However, he mentioned it wasn't his best performance yet. "You add up the numbers and it was great but I played good … I didn't play my best," Johnson said. "So it always could be better."
Brooks Koepka not far behind
While Koepka was one of the disappointments for large parts of the series, the 32-year-old finished the season in emphatic fashion. Making a later debut in Portland, the Smash GC captain won the final individual event in Jeddah before leading his team to a third-place finish in the team contest in Miami.
Before LIV, Koepka won around $37 million in almost a decade at the PGA Tour. He later revealed that a switch to LIV was an experiment and "just kind of show up, see how it goes."
It took former World No. 1 Brooks Koepka six events and 57 holes to get his first victory on the breakaway LIV Golf circuit, but he can add another trophy to his case for the first time since last year's WM Phoenix Open.https://t.co/lO2yuR1jOa

— SwingU (@swinguapp) October 17, 2022
Koepka rounded off the season earnings at $8,276,100, with more than $5 million coming in individual prize money. His biggest acquisition was the win at Jeddah, for which he was awarded $4 million.
The 4-time Major Championship winner didn't have the most welcoming receptions after forging his identity on the PGA Tour. Many felt betrayed after Koepka switched to LIV for a mammoth fee worth $150 million. Indeed, the golfer broke down after his win in Jeddah. "The last two years, they haven't been fun. It's been a long road. … I didn't know if my career was over for a half-second," he said. With a win in the bag, fans will be excited to see Koepka in full flow come next season.
Cameron Smith lifts Australian spirits in the LIV Golf Series
ADVERTISEMENT
Article continues below this ad
Last but not the least, Cameron Smith was at the center of attention during his arrival in the LIV Golf Series. The Aussie golfer waited till the regular PGA Tour season came to a close before switching alliances.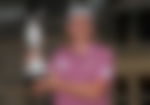 However, it didn't take long for the 2022 Open Championship winner to make his mark. Smith wowed fans with his display to clinch the LIV Chicago event in only his second start to the season. In a matter of five events, Smith made $7,378,500, which comes out to be an eye-popping $1.47 million per appearance.
ADVERTISEMENT
Article continues below this ad
The Punch GC captain has bid farewell to the PGA Tour, which garnered him more than $27 million across 8 years. Smith will look forward to next year competing on an equal footing against other LIV contemporaries.