The group stage isn't even over, but this World Cup has already been full of fascinating stories, from the beer ban to rainbow flags to tensions between the U.S. and Iran. Front Office Sports writer Doug Greenberg joins senior writer Owen Poindexter to break down the drama and the intrigue from this year's controversial tournament on The Newsroom. Listen and watch on Apple, Spotifyand YouTube.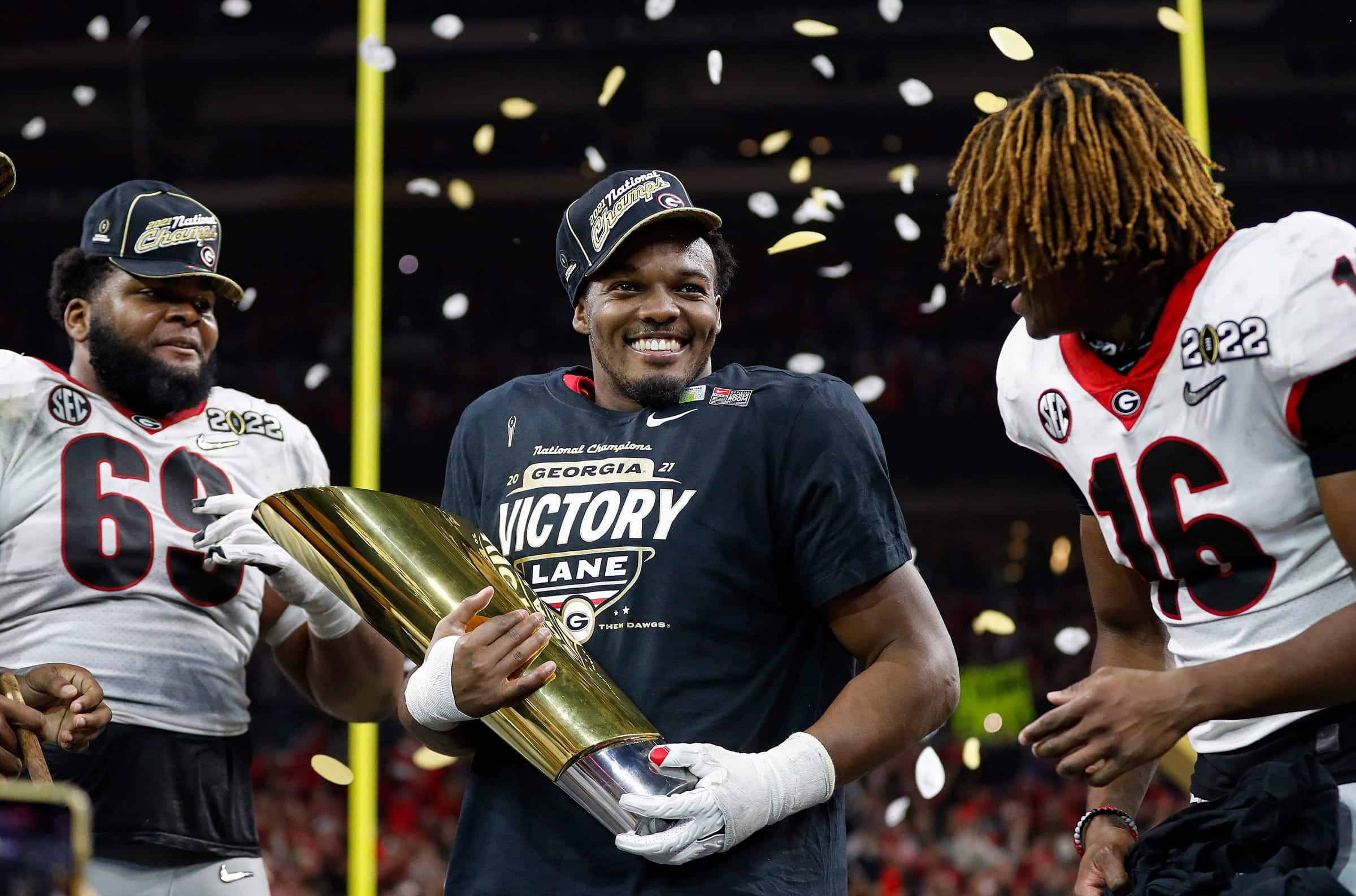 After more than a year of personal spats and contractual complications, the College Football Playoff has finally reached an official expansion date.
On Thursday, the CFP announced that it would expand to 12 teams for the 2024-25 season — two years early. The news follows reports that the Rose Bowl agreed to alter its contract to pave the way for the new format.
"Everyone realized that this change is in the best interest of college football and pulled together to make it happen," said CFP executive director Bill Hancock.
Round 1 will take place during the week of Dec. 21, 2024, marking the first CFP games hosted at home sites.
The New Year's Six bowls will rotate quarterfinals and semifinals — but the 2024 semifinal hosts will be the Cotton Bowl and Orange Bowl.
The national championship games will take place a week later than usual: Jan. 20, 2025, and Jan. 19, 2026.
More Money for Media
There are still questions to be answered — including whether ESPN will broadcast the extra games and how much more money the playoff will make. While ESPN has the rights to the expanded schedule, it hasn't told the CFP it will take them, Hancock told reporters.
The next contract would likely include more than one network and could be worth up to $2.2 billion annually in media rights fees, as Front Office Sports previously reported.
A subsidiary of Sinclair Broadcast Group is underperforming ahead of a probable shakeup.
Diamond Sports Group — the owner of Bally Sports' regional sports networks — has reported a 10% decline in subscribers in 2022 as it faces a potential change in ownership or structure. The drop in subscribers has been attributed to consumers transitioning from linear TV to streaming.
In August, Diamond — once believed to be valued at $3 billion — hired investment banks LionTree and Moelis & Company, leading to speculation that Sinclair could sell its broadcast provider of local sports or that the company could be facing bankruptcy.
New York-based LionTree facilitated Comcast's sale of NBC Sports Washington in September to Washington Wizards, Capitals, and Mystics owner Ted Leonsis for an undisclosed amount.
Sinclair generated $843 million in revenue in Q3 2022, a 45% decline year-over-year.
The company purchased Diamond in 2019 for $9.6 billion.
Diamond owns 19 RSNswhich air games of 42 NBA, MLB, and NHL teams.
Those leagues have reportedly expressed interest in Diamond's RSNs if available.
"There is no sale process," said Sinclair CEO Chris Ripley on a third-quarter earnings call. "But we're talking to parties about deleveraging, strategic partnerships, and things of that nature."
Cutting the Cord
In June, Diamond launched direct-to-consumer streaming service Bally Sports+ in five regions and has since expanded to all 19 of its RSNs. Sinclair has yet to disclose how many subscribers the service has added at pricing options of $20 per month or $190 per year.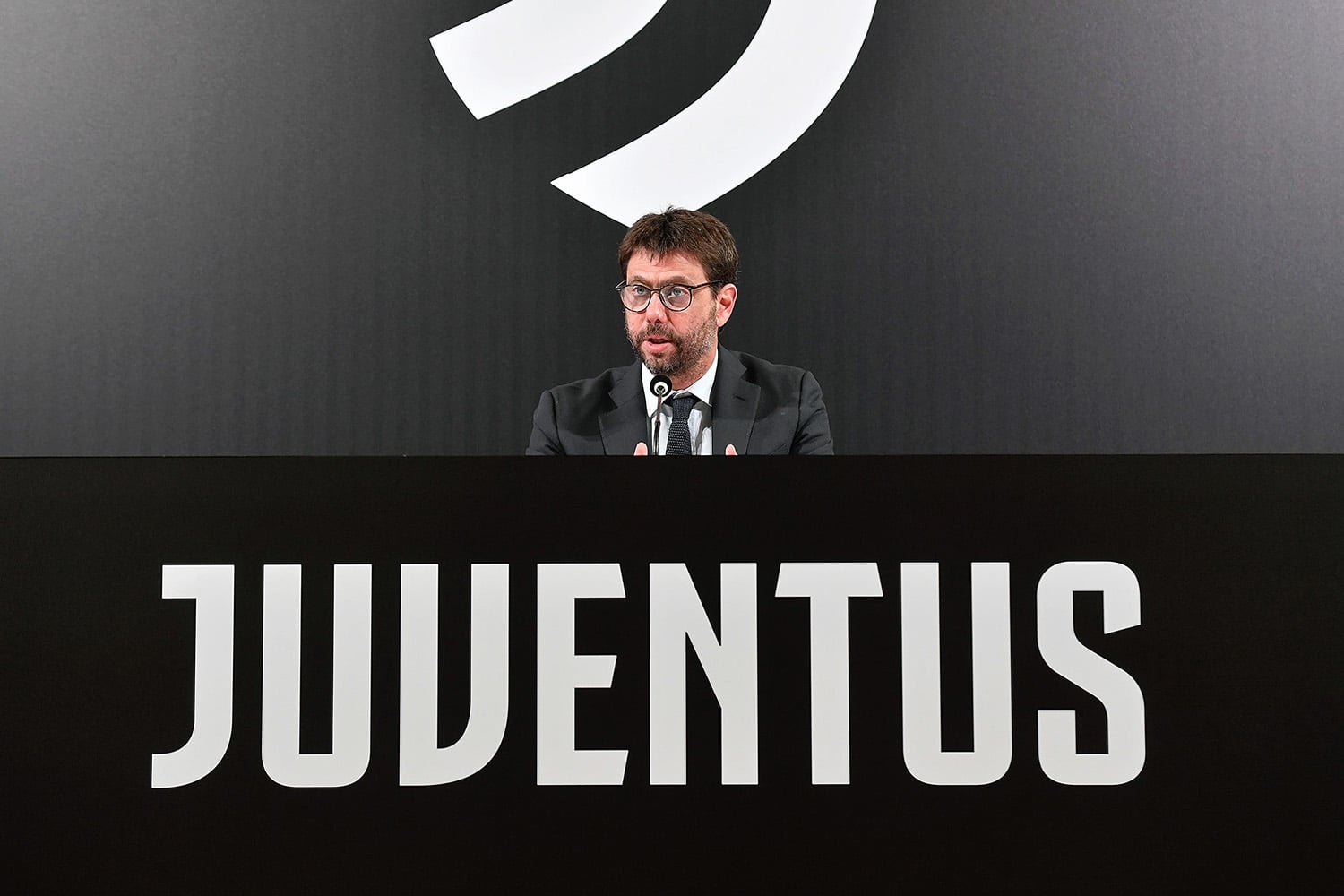 An iconic Italian soccer club continues to be shrouded in controversy.
Prosecutors in Italy are seeking indictments for a group of former Juventus executives following a swift change in leadership due to alleged financial misconduct and losses.
Earlier this week, the entire board of the Serie A club resigned amid an investigation for allegedly taking commissions from player transfers and loans, as well as false accounting practices related to those transactions.
Italian prosecutors are seeking several charges, including market manipulation.
They are targeting former president Andrea Agnelli and 12 other managers.
Prosecutors believe Juventus has hidden $209 million in losses over three years.
The club has said that the accusations have no merit.
Juve has taken steps to combat any further speculation of misconduct. Earlier this week, the club said it plans to restate its 2022 finances after a review of how its players are accounted for. It has also amended its balance sheet, which requires final shareholder approval.
Juventus reported a $246.1 million loss for the 2021-22 season — the largest financial deficit in Serie A history. The unfavorable results were attributed to the pandemic and reduced media revenue due to an early exit from the UEFA Champions League after a loss to La Liga's Villarreal.
International Concern
Spain's top soccer league, La Liga, plans to ask UEFA and Serie A for sanctions on Juventus following the shakeup of its board.
Penalties could include point deductions or financial constraints, per Bloomberg.
ESPN announced a new program called "The 5th Set" — a RedZone-like whiparound show covering Division I women's volleyball tournament.

American bettors place an

estimated

$63.8 billion on sports bets with illegal offshore sportsbooks and bookies every year, per the American Gaming Association.

Learn how NASCAR Studios is using AI technology to develop and grow new content in an effort to engage fans on a deeper level in our recent interview with Amy Anderson, Head of Content Strategy.*
The Buffalo Bills (8-3) face the New England Patriots (6-5) on "Thursday Night Football" at Gillette Stadium.
How to Watch: 8:15 p.m. ET on Amazon Prime Video
Betting Odds: Bills -3.5 || ML -190 || O/U 43.5
Pick: Expect the Bills to have a strong outing against a division rival. Take Buffalo to cover.
Front Office Sports has teamed up with Paramount+, home of the UEFA Champions League, to celebrate the streaming of world-class soccer from around the globe.
Celebrate with us for a chance to win!
Five lucky winners will receive an authentic official soccer jersey – all you have to do is refer your friends and colleagues to Front Office Sports. Copy and paste your unique link below and share it in an email or on your timeline.
NO PURCHASE NECESSARY. Enter between October 18, 2022 @ 12:01 a.m. ET – December 18, 2022 at 11:59 p.m. ET. Open to US residents age 18+ only. 1 entry per person. Void where prohibited. See Official Rules for details.
Referral Count: [RH_TOTREF]
Copy your invite link: https://frontofficesports.com/newsletters/?rh_ref=[RH_CODE]
| | |
| --- | --- |
| Or share on social media: | |