Ronda Rousey is arguably one of the biggest combat sports stars on the planet. 'Rowdy' dominated the UFC Octagon for 3 years straight, knocking out her opponents for fun. Such was her force that she went past the first round only twice in her whole UFC career.
ADVERTISEMENT
Article continues below this ad
The former UFC bantamweight champion always had a keen interest in wrestling, and it was only a matter of time before she would transition to WWE.
ADVERTISEMENT
Article continues below this ad
After Ronda Rousey's first UFC loss against Holly HolmMMA fans were hopeful of a strong comeback, but sadly, it didn't happen. Her second straight UFC loss came at the hands of Amanda Nunes at UFC 207.
Eventually, 'Rowdy' drew curtains on her UFC career in 2016 and a couple of years later, joined WWE in 2018.
How much did the UFC pay Ronda Rousey?
According to Celebrity Net Worth, Ronda Rousey's net worth is $13 Million. Referring to the same site, in 2015 alone, she earned $14 million in prizes, PPV money, endorsements, and media appearances.
DIVE DEEPER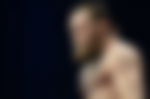 When Ronda Rousey started her career as UFC bantamweight champion in 2013, women's combat sports athletes were not a common sight. There can be no arguments about how 'Rowdy' has revolutionized the entire UFC division.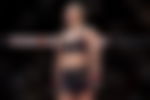 While there have been some allegations against Dana White for not paying the MMA athletes enough, Ronda Rousey chalked her own way out.
For instance, Ronda's fight with Cat Zingano earned her $65,000 to show up and $65,000 for the win bonus. She also pocketed $1 million due to the PPV bonus.
Similarly, the MMA fighter approximately pocketed $3 million for her less-than-a-minute fight with Amanda Nunes.
Ronda Rousey's WWE contract and pay
ADVERTISEMENT
Article continues below this ad
After her stint with the UFC was over, Rousey joined WWE as a part of a more lucrative money deal. Rousey has a multi-year contract with WWE. Accordingly, she earns a salary of $1.5 million dollars. If one adds the bonuses and merchandise sales, Rousey earns an average of $2.1 million dollars a year.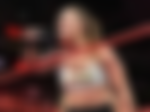 ADVERTISEMENT
Article continues below this ad
While one may look at the figures and wonder, whether her decision to switch sports was right or wrong. The answer might not be as straightforward as it seems. However, the fact that she is the second-highest paid woman athlete in WWE might strengthen her decision of moving to WWE.
Watch this story: Ronda Rousey's best finishes