Recently, Roush Fenway Keselowski Racing driver Brad Keselowski unveiled a new NASCAR innovation. Over here, there was a camera installed in his helmet, giving a driver's eye view. Safe to say, this was a very bold move to bring the fans closer to the action. The new camera angle was the brainchild of a partnership between RFK Racing and Racing Force Group. In light of this, it managed to impress Dale Earnhardt Jr, who praised the revolutionary idea.
ADVERTISEMENT
Article continues below this ad
He said, "This is amazing stuff Brad. Way to push us forward with new incredible perspectives like this. It's been done similarly before but this is literally putting us in the drivers seat". If we're being honest though, NASCAR is a little late to the party, because Formula One has been doing driver's eye cam, for a while. On a similar note, MotoGP introduced a shoulder cam, where the camera is perched on the riders' shoulders.
DIVE DEEPER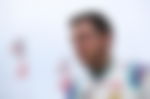 ADVERTISEMENT
Article continues below this ad
How did fans react to Dale Earnhardt Jr and his praise of the idea?
A few eagle-eyed fans noted that Keselowski's dashboard was blurred out. The obvious answer was that he didn't want his setup preferences on open display. However, some people joked that Brad Keselowski was watching 'dirty videos' while racing. On a more serious note, people understood why it is so difficult to overtake in NASCAR.
I could be wrong, but it probably has his preferred setup settings showing.

Or maybe he was watching dirty videos idk

— Daniel Soto (@DanDomSoto) October 30, 2022
Really cool. It makes it easier to understand why it's so hard to pass there with this car. That thing is rolling the middle pretty damn quick, then doesn't have enough HP to make corner exit too sketchy. The race becomes 1,000 Concertina Effects

— Steven R (@SteveO1987SS) October 30, 2022
F1 has had this for every driver all year for all aspects of race weekend.

— Brandon (@flannerflann) October 30, 2022
But @keselowski blurred the dash, so is it really possible to do this. Can what they dont want others to see be blocked so we can get this view in real time?

— Ryan Michaels (@RyanMK99) October 30, 2022
Some did point out that Formula One has done helmet cams, others praised NASCAR for innovating. To that end, they hope to see it implemented during the race at the Martinsville Speedway. Interestingly, there were some dissenters who thought that watching the onboard footage for a long time, could get tedious.
That is awesome. I've been saying that NASCAR TV needs to innovate. That is one of the coolest innovations I've seen in a long time in all of sports. Hope to see it on Sunday's soon

— Chuck Ellison (@PrimeTimeChuck) October 30, 2022
Listening to this are they only using 4 of the 6 gears or am i just missing the other shifts? Didnt know if Martinsville is too short for them to need all 6 @keselowski

— Brannon Morton (@Brannon87) October 30, 2022
ADVERTISEMENT
Article continues below this ad
I'm gonna be honest here. I love Nascar, and watching races, being at the track. But that just don't look fun to me. Lol. To do that 400 times. No thanks, but I will sure be watching.

— Jimmy Popwell (@JrNation8_88) October 30, 2022
ADVERTISEMENT
Article continues below this ad
Finally, there were some who asked whether the cars were using all six gears on the track. To them, it certainly sounded like the drivers were shifting gears a lot less. In essence, it was great to see this camera view open up more avenues for analysis.
WATCH THIS STORY: "No Longer the Most Hated Man in the Room!" – Kyle Busch, Dale Earnhardt Jr & Brad Keselowski Once Roasted NASCAR Awards Host Jay Mohr