Viewers have seen many powerful women who have worked hard and achieved great things despite bearing the responsibility of motherhood. Paula Creamer is one of those women. She is a professional golfer on the U.S.-based LPGA Tour who has won 12 tournaments. The U.S. Women's Open champion had her first baby in January 2022, but she never gave up on golf. Her pregnancy never stopped her from reaching new heights in golf.
ADVERTISEMENT
Article continues below this ad
'Golf Digest' recently talked to her, where she explained the maternal journey she embarked upon without giving up golf. Creamer explained how her game of golf changed during her pregnancy, and she shared tips to handle symptoms on the course. She adjusted her game to fit the changes in her body and shared the wisdom with all the women out there.
ADVERTISEMENT
Article continues below this ad
Paula Creamer:
Learn from the best
Being tired during pregnancy is common, but ignoring the fact is hazardous. Talking about her game, Creamer said that she had to be on course 10 hours a day and walking was a huge part of it. But it's never wrong to listen to your body and take up a cart on the course.
DIVE DEEPER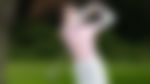 She further talked about changes in the body that lead to changes in mood. The posture changes as the body changes, which will completely define the golf shots. Before being pregnant, Creamer could feel her abs getting engaged while she played her shots. But being pregnant means you do not have as much control of those abs muscles, and you might end up losing a lot of distance.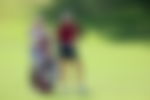 Creamer's most important advice was to always listen to your body, whatever it tells you. Because an essential part of being pregnant was setting the limits, Creamer wasn't good at it until she got pregnant. She said, "This has been an eye-opening experience because it's not just about me anymore."
ADVERTISEMENT
Article continues below this ad
Golfing around with munchies
The new mommy talked about her food intake, which played an important role during her golfing in her pregnancy. During pregnancy, you get hunger pangs and weird cravings, and sometimes you just do not want to eat anything. But hydration is important.
She had a bag lined up with some snacks or protein bars and consumed them regularly. The body needs additional nutrients and nourishment, so fruits and juices become an important part of her golfing kit.
ADVERTISEMENT
Article continues below this ad
Watch this story- Veteran LPGA Golfer Explains Why the Women's Game Is Struggling
Do you have anything else to add to her pregnancy tips while golfing? Share it with us in the comment section.