It is no secret that Xander Schauffele and Phil Mickelson share a special relationship with one another. Mickelson is one of Xander's mentors, friends, and practice partners. So obviously, when the fight between PGA Tour and Mickelson got worse, so did Xander's tension.
It is true, that this is a tough choice for Xander. However difficult it may seem, Xander did choose his stand from the middle of the ongoing fire.
ADVERTISEMENT
Article continues below this ad
'Is Phil Mickelson right or wrong?', according to Xander
Xander Schauffele is one of those golfers who have had good relations with both LIV rebel, Phil Mickelson and the PGA Tour. The Tour is important for Schauffele's career. Whereas, Mickelson is someone who helped him shape his career.
So clearly the choice Xander was posed with was not an easy one to make. Apart from this, the pro golfer's views were also widely expected by the general public considering his closeness to both the conflicting parties. This obviously would have made Xander's job clearer.
Schauffele presented a somewhat balanced view of the situation. But he did consider Phil's point as well. Xander spoke on the topic of the changes that Phil suggested for the tour but couldn't see through. He said. "It's unfortunate he isn't a part of that, because this is what he so wanted."
Phil Mickelson is unable to play in the new era of the PGA Tour, mentioned Xander. He continued, "I think recent articles have come out, where people were like 'Well. Phil wasn't too far off, he just said some unsavory things.' It's unfortunate that he wasn't able to get his point across."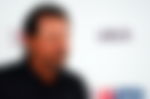 Mickelson and his move to LIV Golf
ADVERTISEMENT
Article continues below this ad
Phil Mickelson is one of the most well-known golfers of our time. His skill is unmatched by probably anyone in this generation. So obviously, when he defected to LIV Golf, it made heads turn.
Phil Mickelson explained the reason for his move by saying, "This new path is a fresh start, one that is exciting for me at this stage of my career and is clearly transformative, not just for myself, but ideally for the game and my peers. I would like to think that I have given back as well but now I am excited about this new opportunity."
Phil also pointed out how this allowed him to introspect and be present for the people he cared about. However, Phil did not give up on his lifetime membership and is fighting hard to not do so.
ADVERTISEMENT
Article continues below this ad
What do you think about Xander Schauffele's views on the controversy involving Mickelson? Share your views in the comments section below.
Watch This Story: Paige Spiranac reveals one name whose move to LIV Golf can be a huge loss for the PGA tour